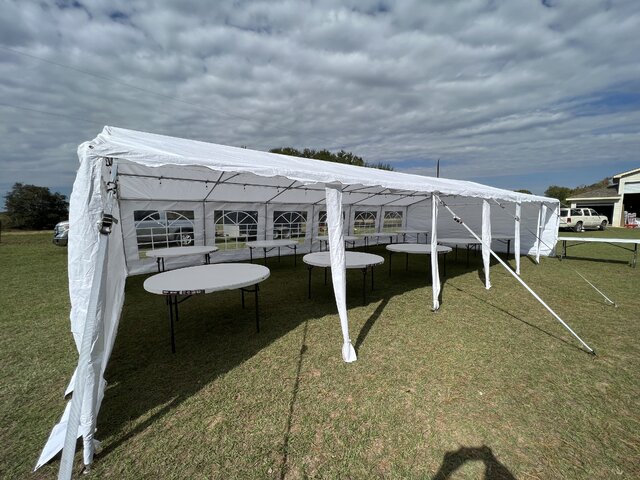 20'x40' tent
20' x 40' Tent ( 1 extension cord , 2 lights drop estension cord (48ft) each.)
fit up to 80 person
**** ( Warning must read !!!! ) *****
path way from front yard to back yard must be cleared of any objects that block our way to set up , yard must be cleared of animal waste before set up until we pick up.

No silly string , No gender reveal smoke or any kind , No pets around the tent at any time (from drop off to pick up) , Anything that's being tied to the tent will have to be removed carefully ( balloons or other decorations) items to be removed if not our's , if our's , trash to be removed .Tables and chair's to be removed and stacked unless client paid for set up and brake down.
Any winow or tarp damages/stain's , will be charged the amount of $600 to be replaced.
if stained with animal waste (poop/pee) will be charged a $200 cleaning fee.
tent will be anchored/strapped down at least 3ft away from tent from both sides , so it can not be set up against wall's or fences.
we will be using 18" long anchor's / stakes so if you have sprinkler system , please let us know and wherer they are located .
ratchet straps and anchors/stakes not to be removed at all .
​​​​​​​